Medtek via Paragon Care Group were one of the many sponsors for the Special Children's Christmas Party held at the Cairns Showgrounds each year.
Received from the SCCP team was the biggest Thank You …
We can talk and talk … there is so much of it around … but the smiles and the joy we saw on Sunday at the Cairns Showgrounds defy words. It was once said that 'you have to see it to feel it'. Well, thanks to your generosity, everybody felt it.
We welcomed many new families for their first experience and we tried new things – a sensory sensitive first hour with no amplified sound from the stage which was really well received – plus some crazy guy in a red suit who keep smiling and talking to the families all day. Really the only thing warmer than the
weather, was the smiles on the faces of the volunteers and sponsors.
From everyone THANK YOU. Without you and people like you, none of this would have been possible for the last 25 years.
We wish you and yours a very Merry Christmas and a safe, happy and healthy 2019.
There was some lovely coverage in the Cairns Post. Meanwhile, from the @SCCPCairns Facebook page you can view the happy faces there.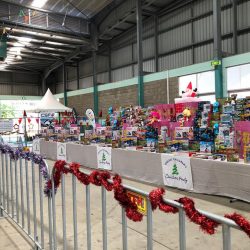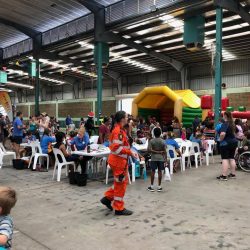 If you wanted to assist by becoming a sponsor for a Special Children's Christmas Party held in your area, please visit the SCCPAU website, or their main Facebook page @SpecialChildrensChristmasParty for more information.